Engineer gets SSSTS qualification
We're pleased to announce that Karl Hamshere is the first senior engineer to get the SSSTS (Site Supervision Safety Training Scheme) qualification at Dalycom. – Well done Karl!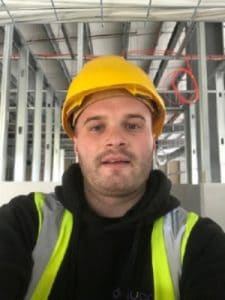 What is the SSSTS?
The Site Supervision Safety Training Scheme (SSSTS) is accredited by The Construction Industry Training Board (CITB) and equips engineers with the skills to conduct regular risk assessments and the skills to implement and maintain necessary measures to help protect worker health and safety on site.
Below are some of the elements of the SSSTS course:
How Health and safety law applies to supervisors
Risk assessing and the necessity of method statements
Site inductions, toolbox talks and method statement briefings
The effective monitoring of site activities
The timely intervention when bad practice is present
Developing a health and safety system
Fire prevention and control
Hazardous substances
CDM regulations
Working at Height
Personal Protective Equipment
Manual handling
Accidents and first aid
At Dalycom, we're committed to the training and development of our team. By ensuring our skills are up to date with the latest requirements in the construction industry, we can continue to provide a high quality installation for our clients.