How Microsoft Teams is powering hybrid work and the frontline in manufacturing!
When we think of Microsoft Teams, we often think of office workers, of which the majority will be 'Hybrid' workers who have the flexibility to work from both the office and their home. After several lockdowns and the way employers have had to adapt to trading as a business, this new 'Hybrid' way of working is set to become the new norm. 
However, if someone were to say that #Teams is used for frontline staff in manufacturing, many of us would look confused?!? How is this possible? What benefit can Teams offer to front line manufacturing staff?
#Microsoft has learnt over the last 12 months that Teams has to cover a wide range of employees, including front line manufacturing staff, who are critical for many businesses. Manufacturers have also had to adapt to how their employees work and collaborate on the factory floor. 
To some extent, we can bank, shop, and even meet our doctors online, but a manufacturing frontline worker must continue to make what we need at the factory and hence can't work from home. Manufacturers are increasingly talking about the 'new normal' of Hybrid work and adapting new practices for ensuring safe and secure work in their factories.
When the first lockdown was announced, at Dalycom, we helped many customers accelerate their digital transformation plans drastically, and within two months, our customers were able to give their employees the right tools for #RemoteWorking. The usage of apps such as #MicrosoftTeams saw a global increase of 230 per cent in just 12 months, as the need to collaborate and communicate whilst remotely was crucial! 
The range of Microsoft365 applications, including Teams, have also significantly developed to offer many more features, including digital wellbeing monitoring tools, which allow managers to see how their employees are coping whilst working remotely. At Dalycom, we found that video fatigue was found amongst our customers. Their employees would try and fit back-to-back video meetings to keep on top of their customer relationships. However, video fatigue soon kicked in and meant that employers had to think about their staff's digital wellbeing. 
It soon emerged that there was a connection problem between office staff and front line factory workers. These workers didn't have the new digital tools that office workers had and cause communication & support issues since not everyone was working from the same building. 
#Microsoft soon developed 'Microsoft Cloud for Manufacturing', which enables businesses to digitalise their process whilst streamlining how their workforce communicates and interacts with their colleagues digitally. 
The need for all workers to be connected to mission-critical information remains real. In many manufacturing scenarios, the expectation is that everyone should be able to call for remote support.
Teams is also empowering the frontline workforce with purpose-built solutions to enable them to succeed and be safe. Microsoft's partnership with RealWear is vital in making that happen by allowing heads-up and hands-free collaboration.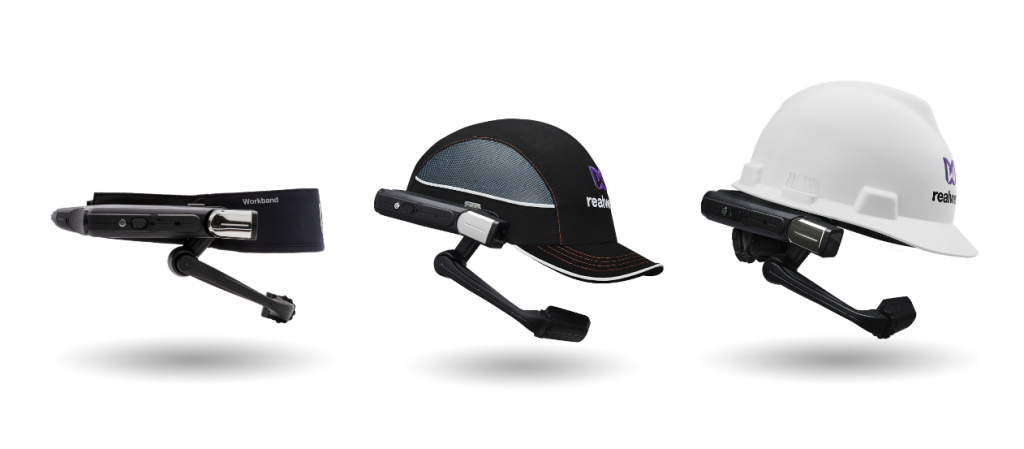 Typically, factories and frontline workers haven't always been the first to see digital transformation investments, partially because both software and hardware need to come together to provide optimal experiences. But having the right digital tools enables the factory floor to have guidance and real-time support when required, leading to employee satisfaction.
Microsoft Teams is unique in that once you connect your information and frontline workers on the same communications platform, you can digitise workflows bringing the tools and processes already in use right into the flow of work. 
Approvals are a critical component of how manufacturing frontline workers get their job done. To streamline workflows, new templates in Teams provide a repeatable structure for formal approvals, like requesting overtime. And integrations with key partners, like Adobe Sign and DocuSign, allow for an electronic signature approval natively within the Approvals app for contracts and permits on the factory floor that require formal attestation.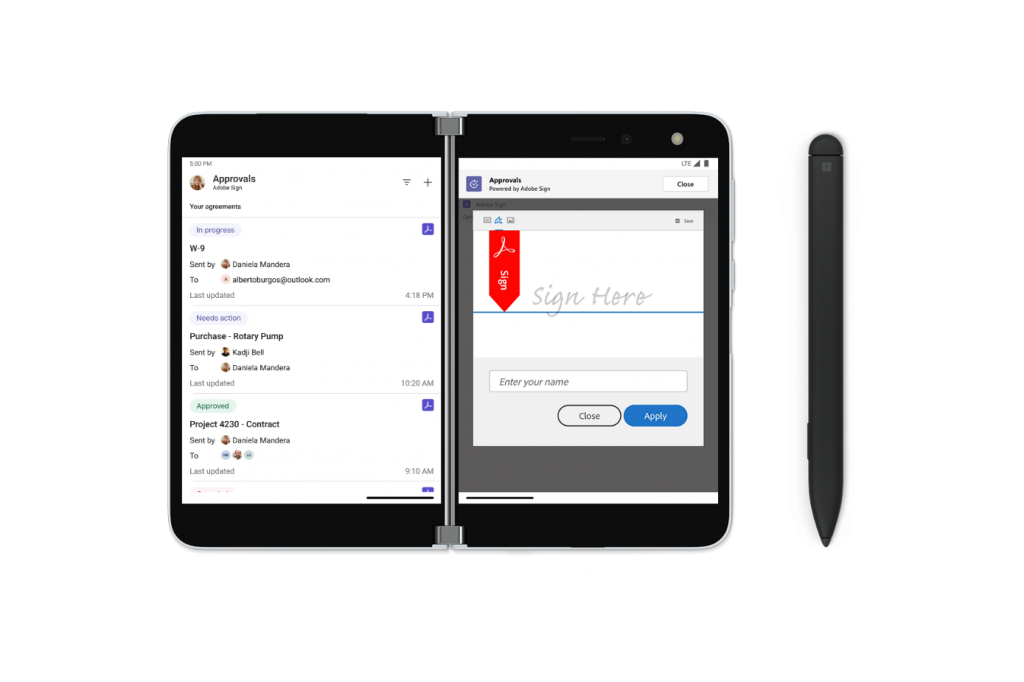 Like how coffee to some is fundamental to start the day, clocking into one's shift is fundamental for factory workers. With new Time Clock APIs, organisations can create rules such as how late someone can clock in without requiring manager approval or requiring a health screening survey before clocking in for the day.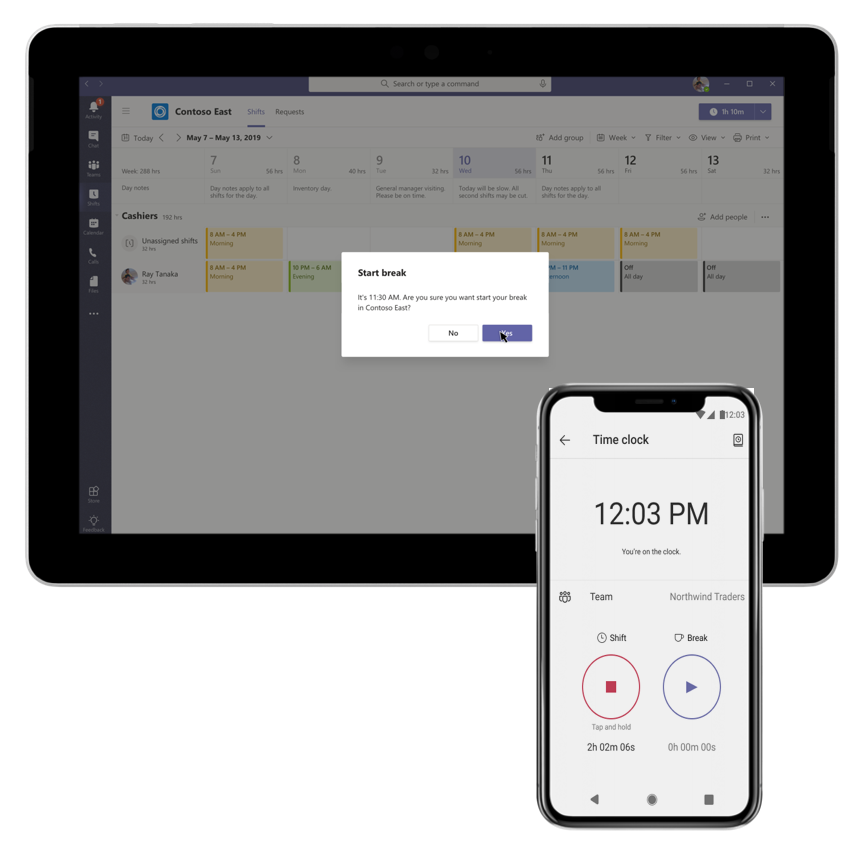 Reskilling and upskilling the workforce through ongoing learning and development has become a top priority for manufacturers. Connect your corporate office to the factory floor, share important information with the right audience so that everyone is on the same page. 
New essential announcements in Yammer allows publishers to guarantee every frontline employee will see important community announcements, even if it's outside of their preferred notification settings. Corporate teams can now also monitor, manage, and improve the content they share with their frontline workforce, like new training or safety policies, with Yammer communities' insights.
Regardless of your business industry, digital experiences can bring many benefits to an organisation and how they can streamline their processes and efficiencies. 
For more information on Microsoft 365 and how to make the most of the wide range of tools it offers, including Microsoft Teams, call us today on 01509 410 410!