How Dalycom helps with IT Support
Technology is fantastic when it works! Few of us stop to think how much we rely on IT that works and often it's at times of crisis that we realise just how much our business needs reliable and prompt IT support. We offer IT support packages to businesses of all sizes and we tailor that support to the requirements of each company.
So, what services do we cover?
Everything from the supply of hardware, software and cabling, to back up systems, software updating and troubleshooting. Our IT experts are there to help both in your time of need and to recommend advanced planning for the future. We can hand-hold a move to cloud computing and Microsoft 365 and ensure that you have all the assistance you need when things are changing. Of
course, because we do telephony and CCTV as well, we can always tie those services in should you require them.
The pandemic meant that more businesses needed to be able to cope with staff working from home, either temporarily or permanently and we were able to assist with that speedily.
Dalycom helps with IT support and our process is straightforward:

For some, information technology is simple, the IT literate can often understand the intricacies of their computer systems and set-ups. For others, it's like a different language and one that is an on-going concern. At Dalycom we're happy to assist no matter how much or how little the company understands about existing systems and potential future technologies. IT Support is our bread and butter and we delight in helping to sort out the smallest niggles or set up the largest of IT infrastructures.
When a potential client gives us a call, we start with an information gathering discussion during which we can establish the extent of the support that is required and a priority list. We establish what infrastructure you have in place, what pain points you may have, what your priorities are and we look to gain an understanding of your business.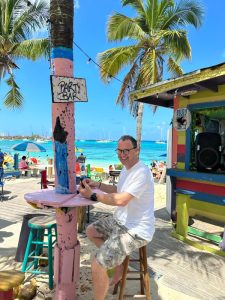 We follow this up with a site visit and audit of existing systems so that we fully understand what the individual business might need. Once we have that background information, we can put together a well thought-through proposal that is tailor made for the client company and we can add to that over time as technology or systems change. Many smaller businesses still have not migrated to cloud computing and Office 365, but recognise that if they want their employees to be able to work at any time from anywhere, then there are huge benefits to such a migration.
The Dalycom IT support team can offer remote assistance whereby they can log into your own computers at the office and help you to sort out a problem in a timely and efficient way. When software updates are issued, we test them before rolling them out across our client companies but we ensure that everyone's programmes are updated. If the business model changes and systems and computers need to be upgraded, then we can be the first point of call for advice on how to proceed in terms of IT.
Back-up and restore facilities are essential to any business continuity plan. At Dalycom we can recommend the best options for your business for back-up storage, either locally or in the cloud and help you set it up. We can install remote monitoring and management so that we're aware of any issues on your devices, usually before you are. This enables us to resolve any problems remotely which increases everyone's efficiency and it also manages patches automatically and schedules them at a time to suit you. We can also help you with a password protection system should you need one.
We generally recommend a rolling twelve month IT support contract, enabling our clients to try out our services and then extend the contract accordingly in due course. We are confident in our team and we know we offer a great service, so we set the original parameters in conjunction with you and retain the flexibility to extend those as the situation requires.  Give us a call, explain your set-up and and we can talk you through the best options for your business.  Find out how Dalycom helps with IT Support 01509 410 410.