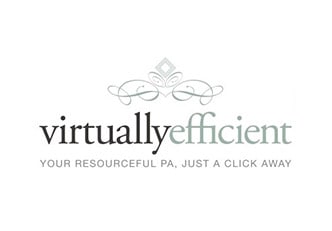 Testimonial: Virtually Efficient
A Virtually Efficient is a virtual assistant service, who works from home with a remote client base.
I first heard of Dalycom when I attended my first networking event at Quorn Country Hotel in March 2017. Later on in 2017 I met them at another networking event and was very taken with the passion at which they discussed their products.
In August, I needed a telephone system for my client and unfortunately went with another service provider. All I can say is that it was 'jinxed' from the beginning and absolutely nothing went according to plan. I also didn't feel like I was getting the support needed to get the system working properly. From the payment of the direct debit to getting the numbers ported and to getting lines installed – it was a nightmare. We also had major problems with the accounting and were billed for items not received.
At the end of my tether, I asked my client to let me contact Dalycom – who I should have contacted in the first place, because from the start it was a completely different experience! They were professional and answered all my queries and questions as well as meeting with my client separately so that he understood the system as well.
Once we had agreed that we would be switching to Dalycom, it was all handled smoothly and professionally. Jordan has endless patience with me as I was still on edge with the previous service provider. Jordan and his colleague Glen helped me through the app and the online system – although I'm not that good at retaining the information! Every call is treated with professionalism and I couldn't wish for anything more. Dalycom have taken a stressful experience and turned it into a dream come true.
Now, even if I miss a call, it doesn't get lost in a system – I can look up on the system to see which number has called – I can then save this number to a database within the account. What business doesn't want to know who is calling and has called?
Thank you to the whole team – you're the best!
"Dalycom have taken a stressful experience and turned it into a dream come true" Margo Parkes, Virtual Assistant.
"Now, even if I miss a call, it doesn't get lost in a system – I can look up on the system to see which number has called – I can then save this number to a database within the account. What business doesn't want to know who is calling and has called?"