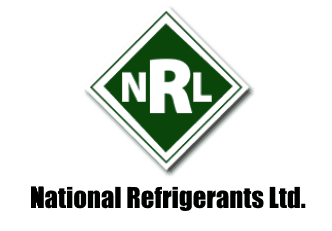 Camera Installation – National Refrigerants Ltd
At National Refrigerants we inherited our original CCTV camera system when we acquired the site in 2003. Over the following years the original tape recording system was replaced with a digital recorded and the some of the analogue cameras were replaced like for like.
The original installation, based on coaxial cables and local power supplies at each camera, had started to fail in some areas and the decision was taken to replace the whole system with a modern digital IP based system that would allow future expansion to include remote monitoring if required.
A number of companies were invited to demonstrate equipment and provide estimates for the installation. Most took a generalised approach with limited details of cameras and their performance or failed to fully understand the nature of our requirements.
We found the personal approach from Dalycom with their demonstration of Mobotix digital cameras highlighting their features and quality images along with the detailed site assessment be the most complete and best match to our requirements.
The installation and commissioning was painless and carried out within the planned time scales and at each step we were involved in the siting of cameras and the areas being covered. Fine tuning of the system and on site training were then provided to ensure we obtained the best result from our new system.
Since the original installation in 2013 Dalycom have continue to support our camera system and we would not hesitate to work with them again either on any new installations or modifications to our existing system.
"The installation and commissioning was painless and carried out within the planned time scales…" Peter Williams, UK Plant Manager
Cloud Based Services
Tailored telephony and IT solutions to help you work any time, any place on any device.
Broadband & Mobile
Stay connected with a range of high speed and efficient connectivity solutions.
Telephone Systems
Tailored to suit the way you work. On premise or in the Cloud VOIP.
Cabling & Wifi
Reliable, secure and robust networks designed to suit your business needs.
CCTV Systems
Cost effective, high resolution IP camera networks designed for your business needs.
Support
Dedicated account management, helpdesk and monitoring to keep your systems efficient.