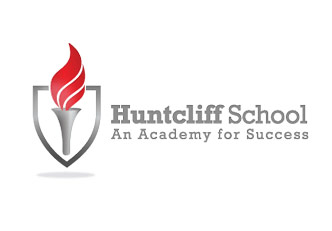 Huntcliff School uses MOBOTIX CCTV solution from Dalycom to protect site, staff and pupils following £20,000 vandalism spree; New system cuts instances of vandalism to zero in the 6 months following installation.
MOBOTIX AG, a leading manufacturer of digital high-resolution, network-based video security systems and Dalycom supplier of total business communication solutions and IP converged technology have released details of an innovative installation of its MOBOTIX CCTV solution which is helping to protect the safety of students, staff and property at Huntcliff School in North Lincolnshire. The installation of the exterior monitoring system has completely eliminated vandalism perpetrated by interlopers onto the 12 acre site following a number of instances last year which cost the school over £20,000 in damages and threatened to dramatically increase insurance premiums.
Huntcliff School is a community secondary co-educational comprehensive school for pupils aged 11-16. The school stands on a pleasant site on the eastern edge of the rural town of Kirton-in-Lindsey and is highly regarded attracting pupils from neighbouring towns and villages. Boasting one of the finest academic records in the region with 65% of pupils achieving 5 or more A – C grades at GCSE level, the school has also earned a deserved reputation as a productive and safe school.
As Ron Langdon, Facilities Manager and a former Deputy Headmaster explains, "Huntcliff is and always has been a popular and generally happy school and we never really considered the need for CCTV inside the building. It was only the incidents last year that led to extensive damage to our building which occurred outside of school hours that prompted us to take action."
In 2008, the school experienced an escalating spate of vandalism, which culminated in serious damage to a roof area and windows. The cost to repair, which was in excess of £20,000, was absorbed by Insurance but with a 2010 risk assessment due, the past years troubles were likely to increase the schools monthly premiums, taking money from its educational budget. "On principle, we did not want to go down the route of CCTV and certainly not inside any of our buildings," explains Langdon, "But alternatives like fencing off the area or having permanent security guards were either more costly or didn't actually provide us with a reasonable likelihood of deterring or preventing further trouble."
After evaluating the CCTV market and discussing the situation with a member of staff who had previous experience with the security industry, Langdon approached a number of local firms for proposals. "Whilst discussing our telephone requirements with Dalycom, the need for CCTV was also identified. Dalycom confirmed they had become involved with a really innovative CCTV vendor that could offer us some major benefits and also reduce the cost of the required infrastructure and maintenance side of our CCTV system."
Dalycom submitted its proposal alongside several others for the school to consider. The key elements Langdon describes that prompted them to select the Dalycom and MOBOTIX solution was the high quality of the system and its reliability. "In terms of price, the Mobotix solution was somewhere in the middle in upfront costs but as part of a combined telephony, wireless and ongoing support contract the solution was very cost effective and the quality it could deliver was pretty much top of the line."
The school has deployed 9 MOBOTIX cameras covering a 360-degree zone around the main buildings, car park and playing field. Cameras are also setup on all roofs and overlooking key entry points. "At night, the system is setup so that if a person sized object moves within the field of vision an alert and a picture is sent to our on-call dog patrol that can check if it's a false alarm or respond as needed," explains Langdon. The system will automatically generate an audible warning through built-in loudspeakers in each camera if it detects movement. Each camera has day/night lens arrangement combined with weatherproof design which means the system is active 24 hours a day in all weather conditions.
From a technical side, Paul Henson, Business Development Manager for Dalycom highlights the innovative design of the distributed MOBOTIX technology as a major advantage in helping to keep down costs and allow the system to co-exist happily on the schools modest voice and data network. "Because the system does not transmit data back to the storage pool when there is no activity, the load on the network is very light, even with 9 cameras." He explains, "In a traditional analogue system, you would need more network infrastructure, powerful servers and extensive storage capacity to deliver similar results but this project managed to avoid all those expenses and additional complexity for the IT department at Huntcliff."
Since the deployment of the new CCTV system there have been no instances of vandalism at the school. "The quality of the cameras both day and night means that we literally can see the pimple on the end of a nose and word of the system has got out which, we believe, has deterred potential trouble makers," explains Langdon, "The next step is to link the camera to our night patrol so they can quickly see who's on site and eliminate false alarms. With the CCTV, we don't need to employ a full time security guard, which is a significant saving – overall it has been a really worthwhile investment."
Langdon is confident that the new CCTV will allow the school to retain its "low risk" assessment from its insurance carrier and avoid hefty premium rises which were expected after last year's incidents. "Potentially, our premium rises could have been the same the salary for a full time teacher and we would rather spend our money on helping our pupils then insuring our building." He concludes.
About Mobotix AG:
At the forefront of technology, Mobotix AG is a European provider of high-resolution digital, network-based video security systems. The stock-quoted company, since its founding in Germany in 1999, has emerged as the leading pioneer in network camera technology and its decentralized concept has made cost-efficient high-resolution network video systems possible in the first place. Embassies, airports, train stations, ports, gas stations, hotels, highways – hundreds of thousands of Mobotix video systems are in use worldwide today.
"During the day time, we can connect to the CCTV network from a number of authorised PC's to check on people or vehicles around the campus, and we also use the system remotely during the summer holidays to check on contractors who are doing work around the school during the break." Ron Langdon, Facilities Manager
Cloud Based Services
Tailored telephony and IT solutions to help you work any time, any place on any device.
Broadband & Mobile
Stay connected with a range of high speed and efficient connectivity solutions.
Telephone Systems
Tailored to suit the way you work. On premise or in the Cloud VOIP.
Cabling & Wifi
Reliable, secure and robust networks designed to suit your business needs.
CCTV Systems
Cost effective, high resolution IP camera networks designed for your business needs.
Support
Dedicated account management, helpdesk and monitoring to keep your systems efficient.