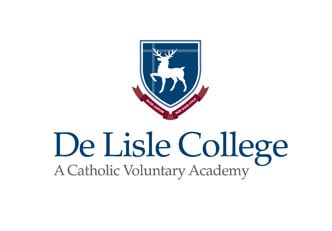 De Lisle Catholic Science College
De Lisle Catholic Science College is a Roman Catholic Comprehensive College situated in Loughborough. Offering around 1300 places to students between the years of eleven and eighteen, it has been a specialist science college since 2003 and was awarded a second specialism as an applied learning college in December 2007. De Lisle in the UK has a reputation for exceptional exam results and is often commended for the outstanding support which it offers to all of it's pupils.
De Lisle and Dalycom have had a working relationship since 2009, and in 2010,De Lisle approached Dalycom to assist and identify an issue which they had with their school network.
Because of the nature of the College, i.e. in the morning up to 1200 students can be logging on at once, Dalycom suggested that De Lisle invest in a full network survey, to fully investigate where the areas of weakness were in the network that were causing the slowness and frustration.
The network survey was planned in for a two day period, so that the whole network could be thoroughly investigated, with a full network diagram and cabinet diagrams being produced and presented to the client with recommendations.
Predominately the issue was one of speed and consistency. In a typical school environment the network suffers from intensive bursts of activity – for example, multiple classrooms logging on to Active Directory simultaneously. This problem is fairly unique to a school and can result in the network throughput giving, at peak times, a significantly higher requirement for traffic management than would be normal in a more commercial environment.
In this case, this is particularly compounded by the organic growth of the network where inclusion of additional port capacity has been the priority and due consideration for where this capacity has been added to the existing infrastructure has not always been fully considered. This effect was particularly noticeable in specific areas that 'daisychain' off each other.
At De Lisle, this was manifesting itself in network areas giving segment drop outs, patchy connectivity and general slowness which leads to frustration in both the users and the staff trying to support the network.
Each cabinet surveyed was detailed with switches and panels so that the client could see which elements required fibre, new switches etc. This transparent way of working is a given with Dalycom as we like to keep our clients fully informed of the whole process from survey through to installation and aftercare. The project was priced up and once budget signed off, Dalycom commenced work on the site. The whole project, including survey, sign off and installation was completed within one calendar month.
IT Technicians at De Lisle commented on the rapid response from Dalycom, on a number of occasions, when unexpected breakdown has occurred in the college network.
Dalycom is a leading supplier of business communication solutions, IP converged technology and IT infrastructure and support, including network switches, wireless LAN and IT support. Based in Leicestershire we provide services to a wide range of schools, colleges and businesses throughout the Midlands.
"Investigation work has often been carried out on the day of reporting and remedial work soon after. The engineers have always been able to answer all of our queries about the college network" Pauline Wilson, Snr IT Technician.
"Working within a tight budget is always a concern as is working within a college environment avoiding disruption to the school day. Dalycom have been competitive in their pricing and have come in on budget. Projects have been completed on time and the team have been flexible in scheduling work to suit our needs" Yvonne Myers, Business Manager.
Cloud Based Services
Tailored telephony and IT solutions to help you work any time, any place on any device.
Broadband & Mobile
Stay connected with a range of high speed and efficient connectivity solutions.
Telephone Systems
Tailored to suit the way you work. On premise or in the Cloud VOIP.
Cabling & Wifi
Reliable, secure and robust networks designed to suit your business needs.
CCTV Systems
Cost effective, high resolution IP camera networks designed for your business needs.
Support
Dedicated account management, helpdesk and monitoring to keep your systems efficient.